Find out how to add users to teams on HubSpot and ensure your permissions are optimised.
If you have Add and edit permissions then you can add users to a team in HubSpot. To do this, click on the setting icon

in the main navigation bar and go to the Users & Teams tab.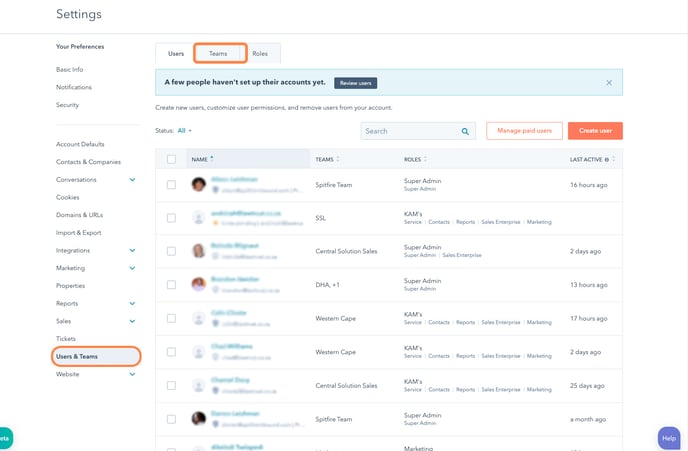 From there, click on the primary team dropdown menu to change the User's primary team to the team you wish to add them to. For more information on adding users to teams including adding them to additional teams please view this HubSpot Article.
Note: When a permission is set to Team only, users can only access records owned by or assigned to users in the team for that specific permissions.