Understand the different types of automation HubSpot offers and which to use when.
HubSpot offers a unique platform for salespeople to easily automate key actions, allowing them to focus on selling and customers, rather than admin. It also means that every prospect is given attention no matter how busy the salesperson is.
Sequences
A sequence in HubSpot is a tool which allows you to automate your one-to-one sales outreach easily. It's a tool which allows salespeople to reach out to a prospect using a series of automated emails and tasks.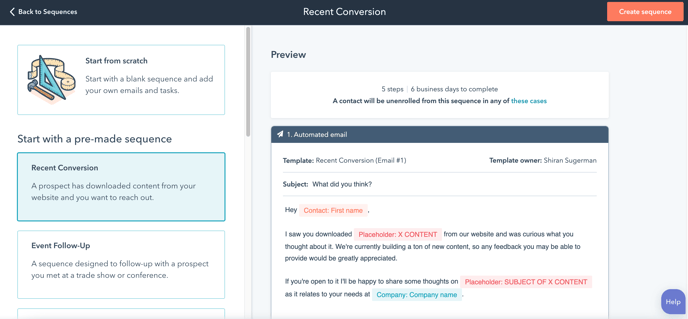 Remember, one of the key benefits of Sequences is that once a prospect takes an action, they will automatically be removed from the Sequences. This ensures they don't get bombarded with irrelevant emails.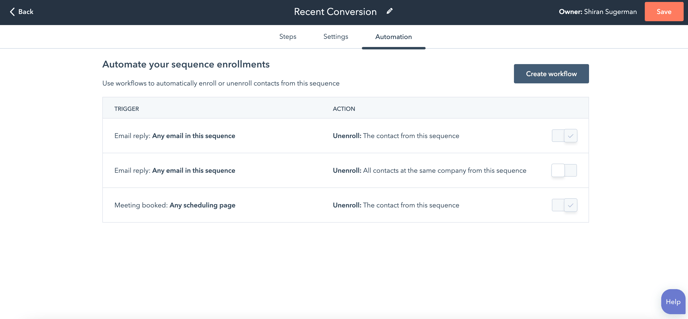 Ultimately it's designed to ensure prospects don't fall through the cracks and still ensure personalisation. You can read more about Sequences here.
Workflows
In the world of sales, workflows are designed to allow you to automate your internal processes. Where Sequences are focused on automation of external communication, workflows are going to help you automate key processes. For example, a workflow can be created to send a task to action an internal process, like an internal quote approval.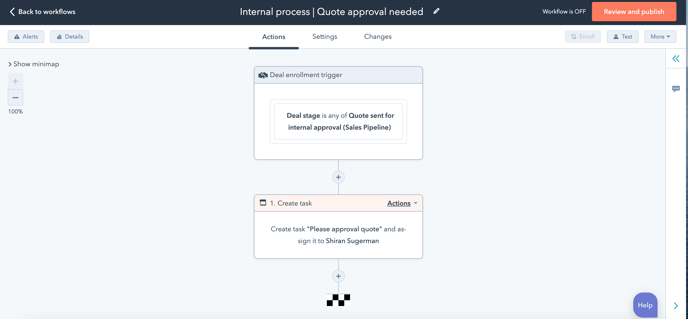 Tasks can also be created from Sequences, but that would be specific to an action pertaining to an individual, while Workflows allow you to create tasks based on a wide range of triggers. Workflows will also play a big role in limiting the admin internally, for example, workflows can rotate lead assignments or move deals based on key actions.
Note: Workflows are used for external marketing email automation, however, this requires Marketing pro or above to use.
What are the key differences?
Ultimately, the key difference between Workflows and Sequences is:
Sequences automate personalised one-to-one external communications to prospects.
Workflows automate your internal processes.
Note: While this article focuses on sales, Sequences are also available in Service hub pro and above and function the same way.