This article explains how to add and remove users from Hubspot
If you have Add and edit permissions then you can add and remove users in HubSpot. To do this, click on the setting icon

in the top right main navigation bar:

Then click on the Users & Teams tab which is found on the left side.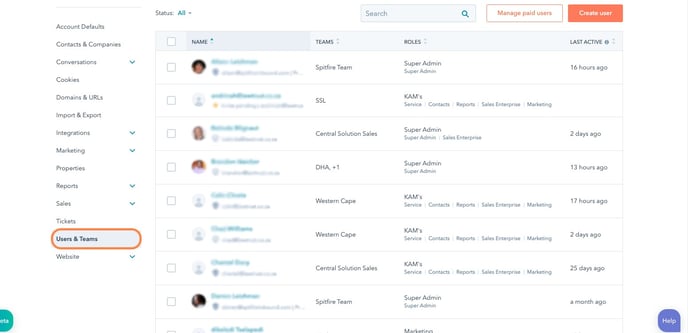 From there you can either use the checkboxes to delete the users or click Create User to add a user.
To create a new user click on the Create User button:

Then fill in their email address in the below section and click next:

This new contact will receive an email inviting them to join your portal. You will see under their name that it states "pending" as seen here:

It is that simple, you have now added a new user in HubSpot.
For more information on how to add and remove users or what this entails please view this HubSpot article.