This article explains how to add people to your never log list when using the email integration.
To ensure you're keeping your contact database clean, you want to ensure you don't log emails or contacts that you will not be marketing or selling to.
There is a never log option which allows you to input the email or domain address you want to exclude. You can find email integrations under integrations in settings.
Go to settings
Navigate to General > Email.
At the bottom, you'll see a Never Log section. Simply add the email domain into the email section.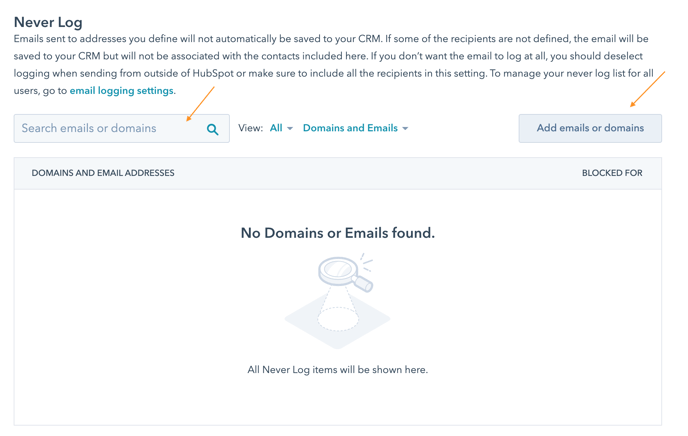 If you want to add multiple domains at once, click on the Add emails or domains button on the right. You can then add multiple domains at once in the box.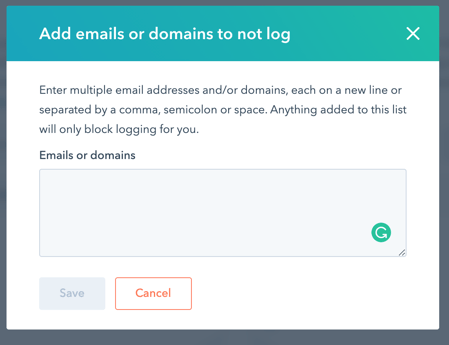 To never log emails sent to any recipients with a specific domain, enter the domain as *@domain.com
Spitfire tip: Add your company domain to the never log for the entire team and add the emails of any personal people (like your family members) to the never log for yourself.
For more detail on how to do this view this HubSpot article.